Women's cooperatives
Several women's cooperatives produce the world-famous argan oil and are located along the main road to Essaouria. Here you can learn about the various stages of production and purchase unique, natural products for beauty care or kitchen directly from the producers.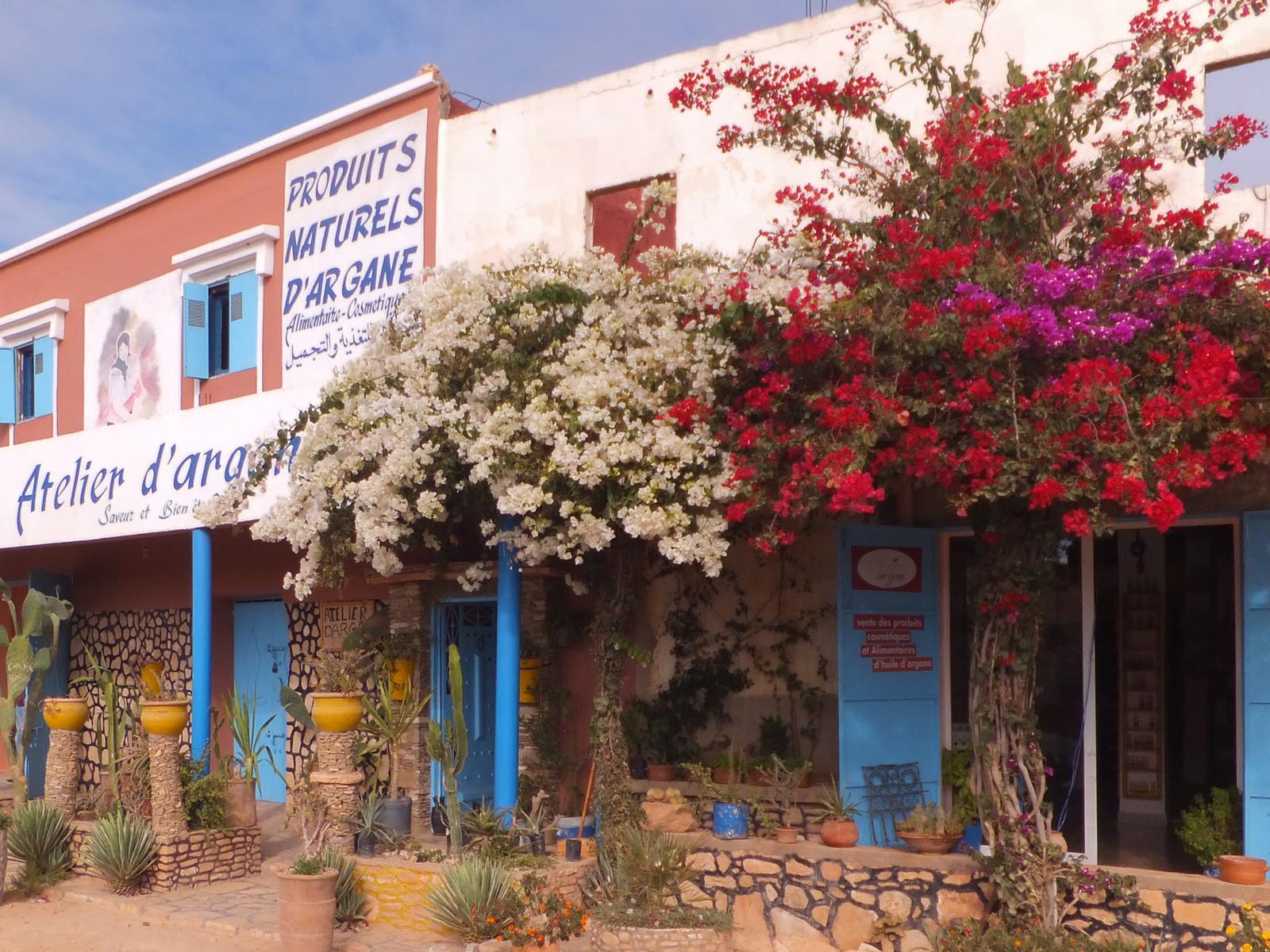 Barrage
Trips to the Barrage Moulay Abdallah which is situated 25 km away lead to an oasis of tranquility.
In the middle of the rugged mountains, surrounded by gnarled argan trees, lies the broad lake. From the scenic outposts one has a wide view across the land – dominated by colors and energy.
Markets in the nearby towns Tamanar und Tamri
Experience the authentic market atmosphere on the local souks:
Every Sunday in Tamanar, about 35 km towards Essaouira.
Every Monday in Tamri, about 40 km towards Agadir